BMW 5 Serie 550i Executive, M pakket, Prof navi, HiFi audio, Leder, Climate V+A, Privacy glass. 19" LM velg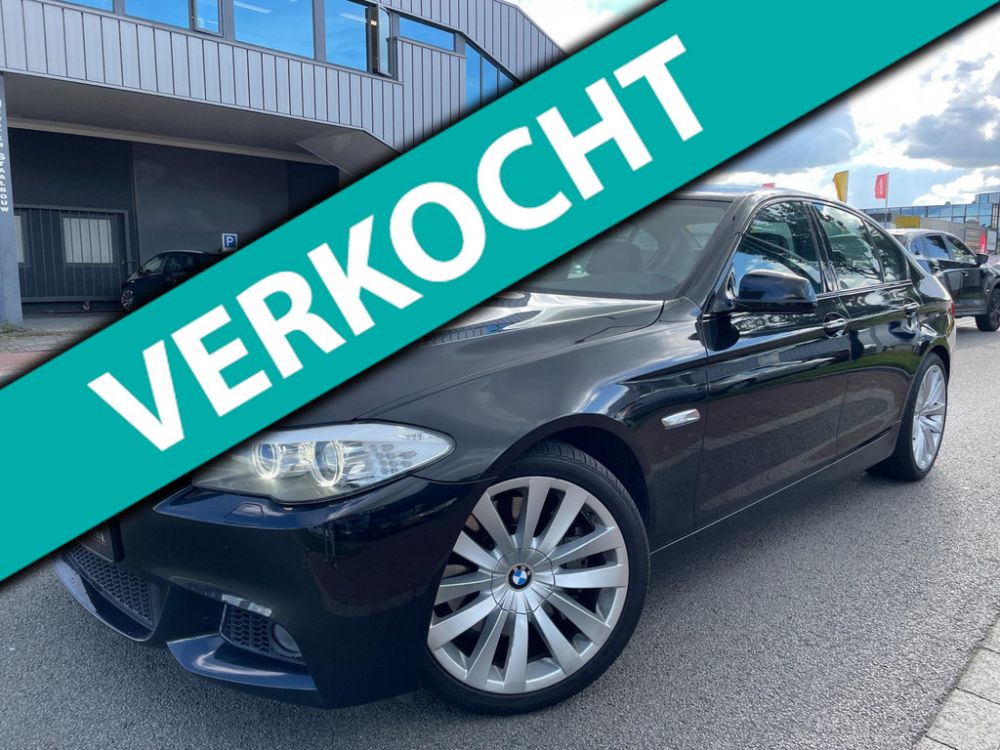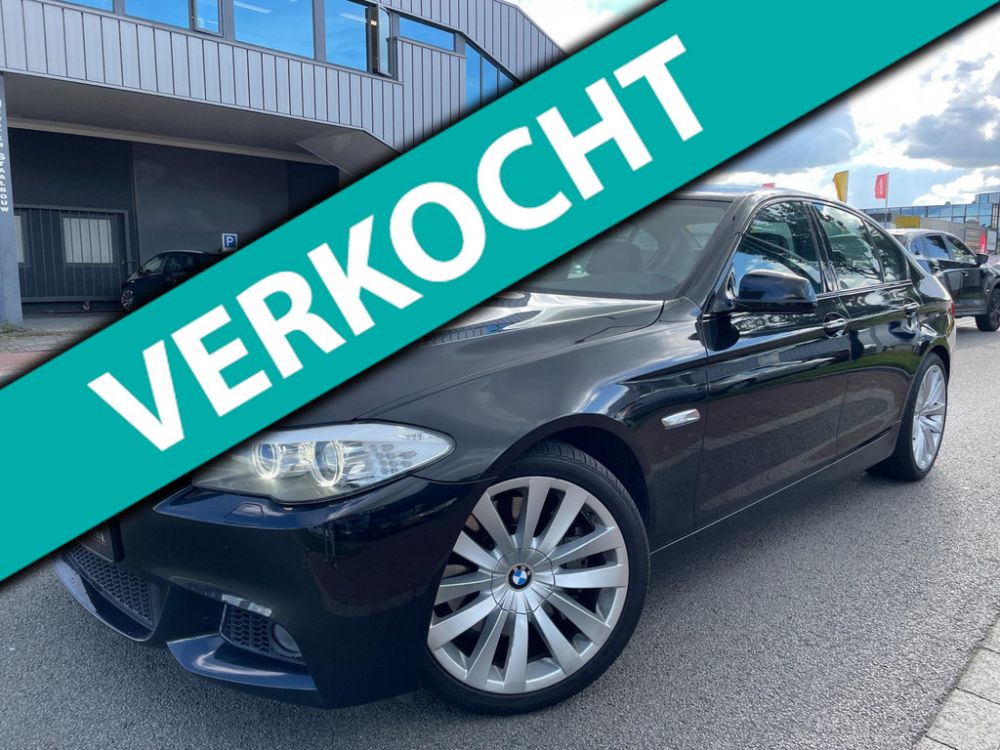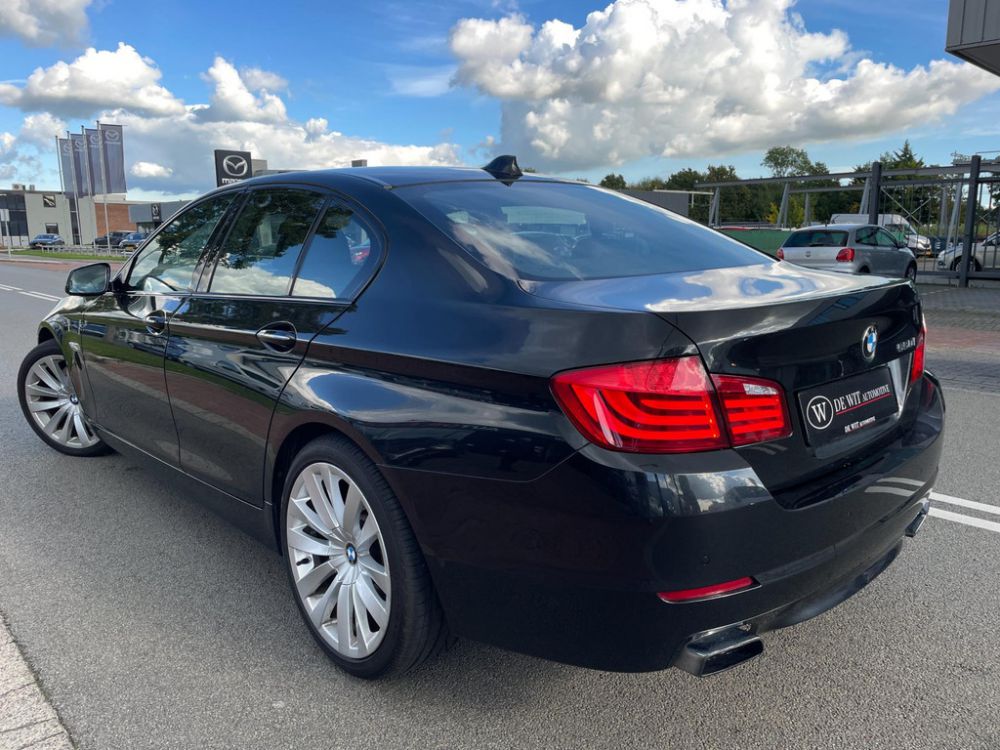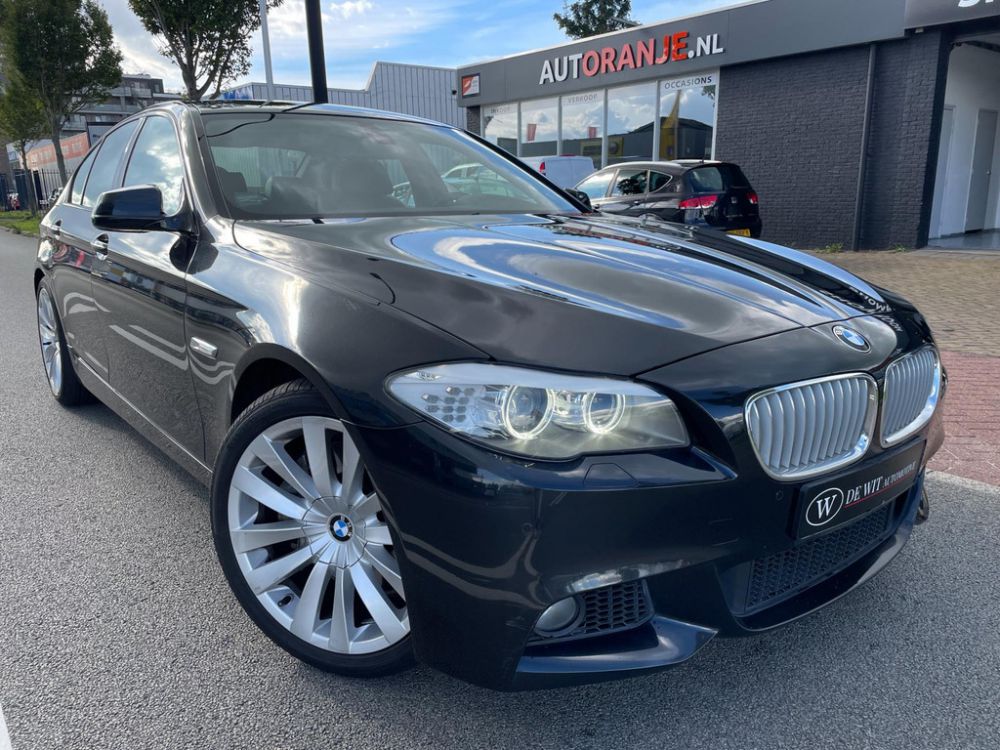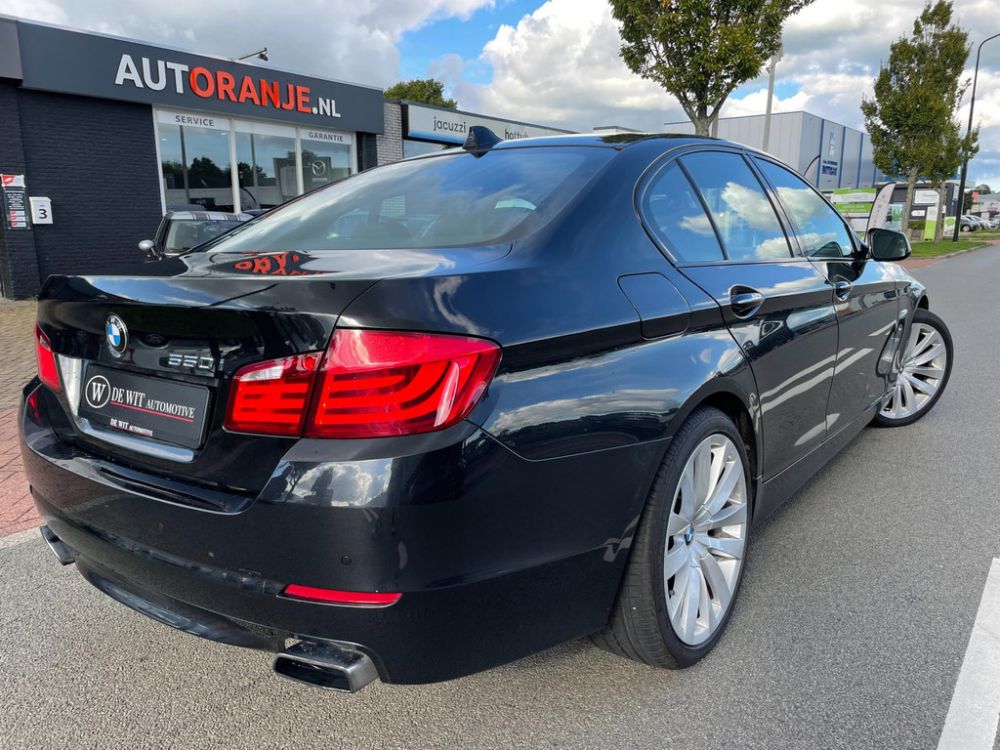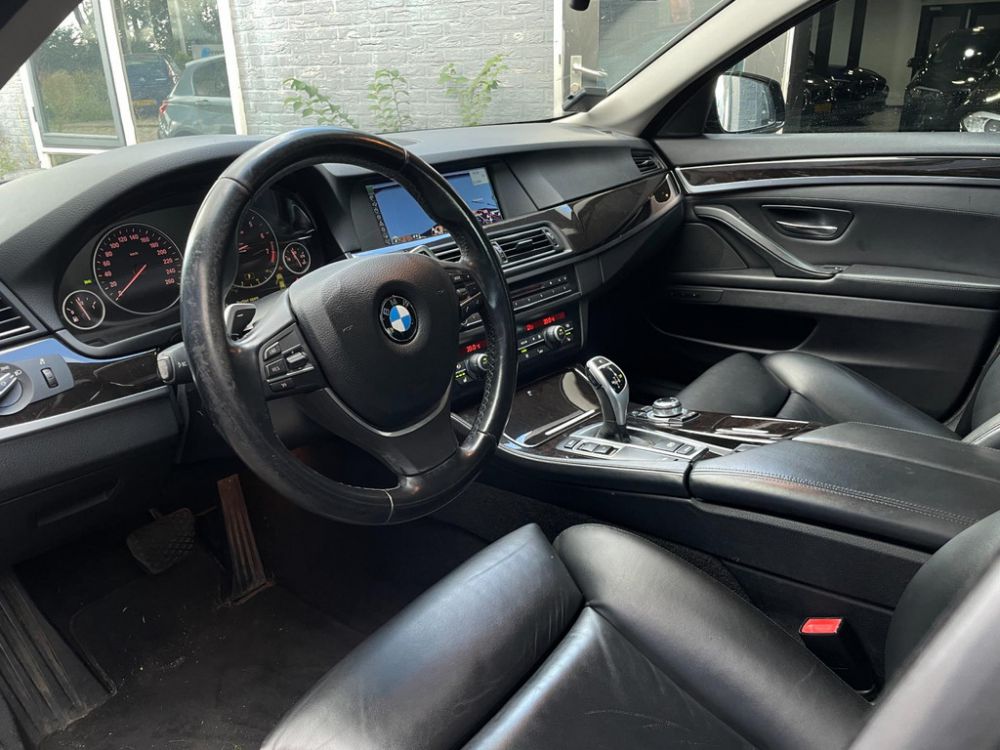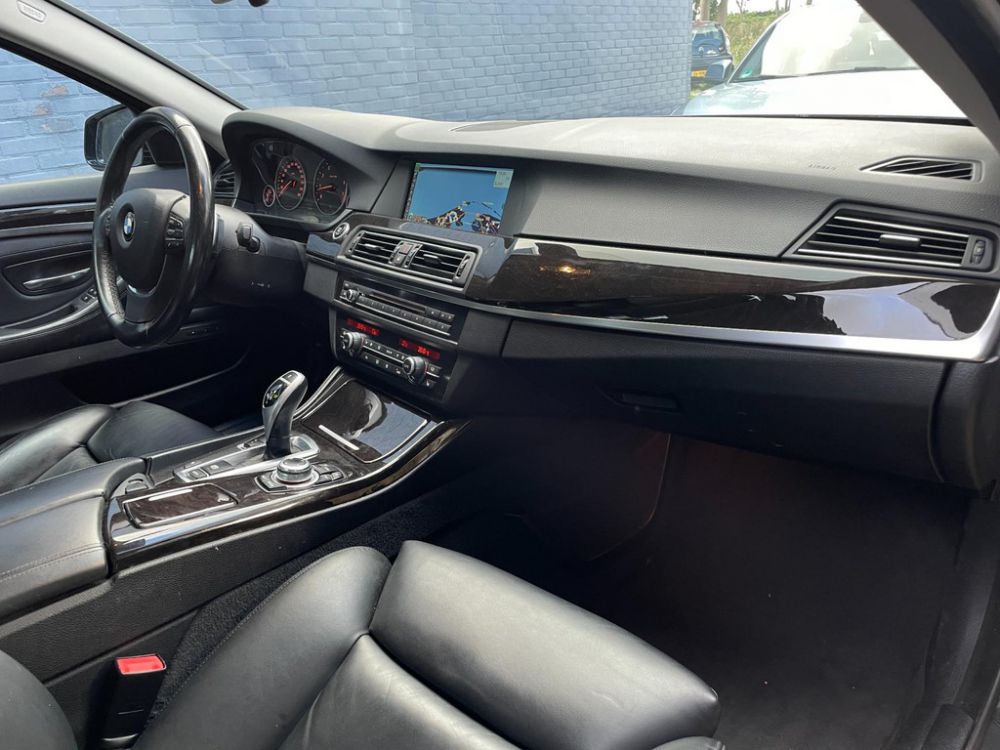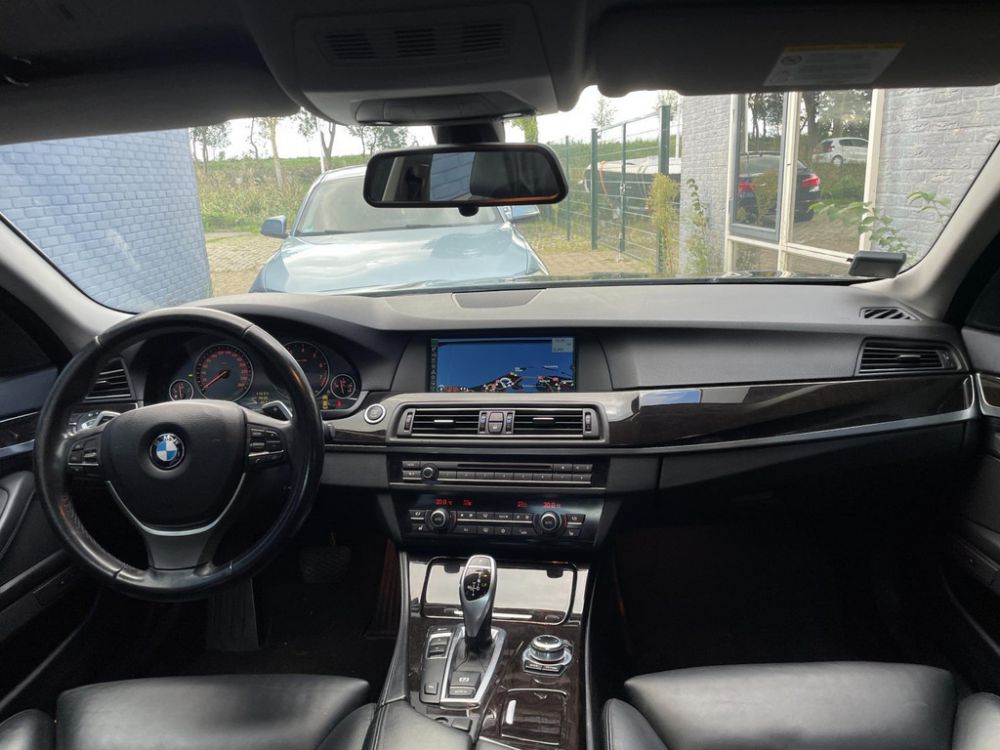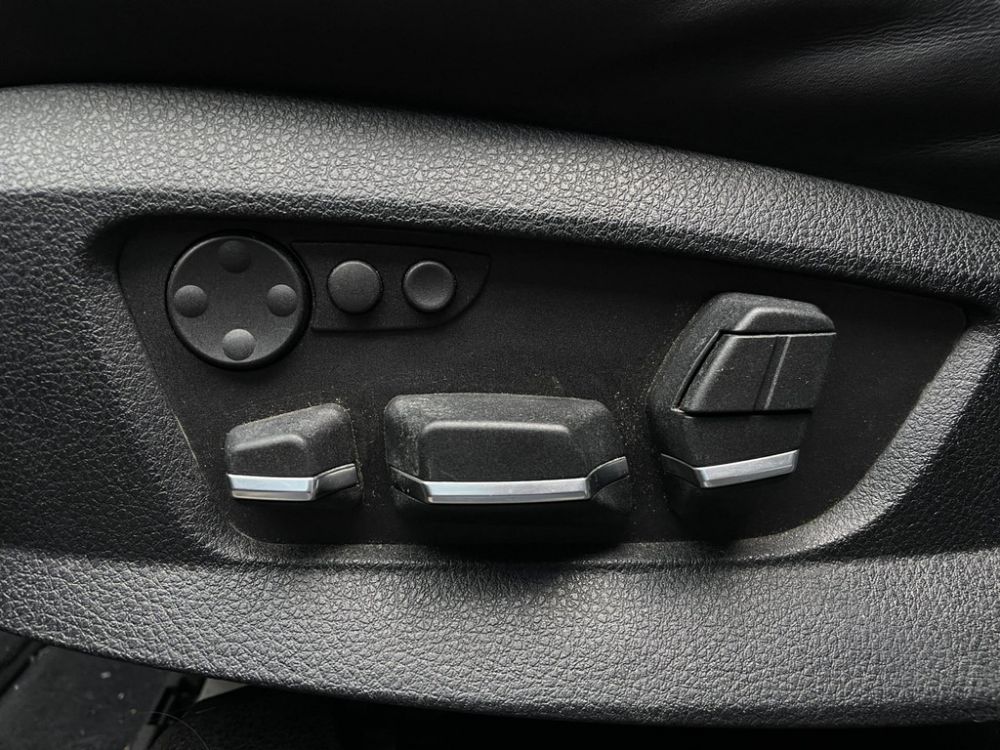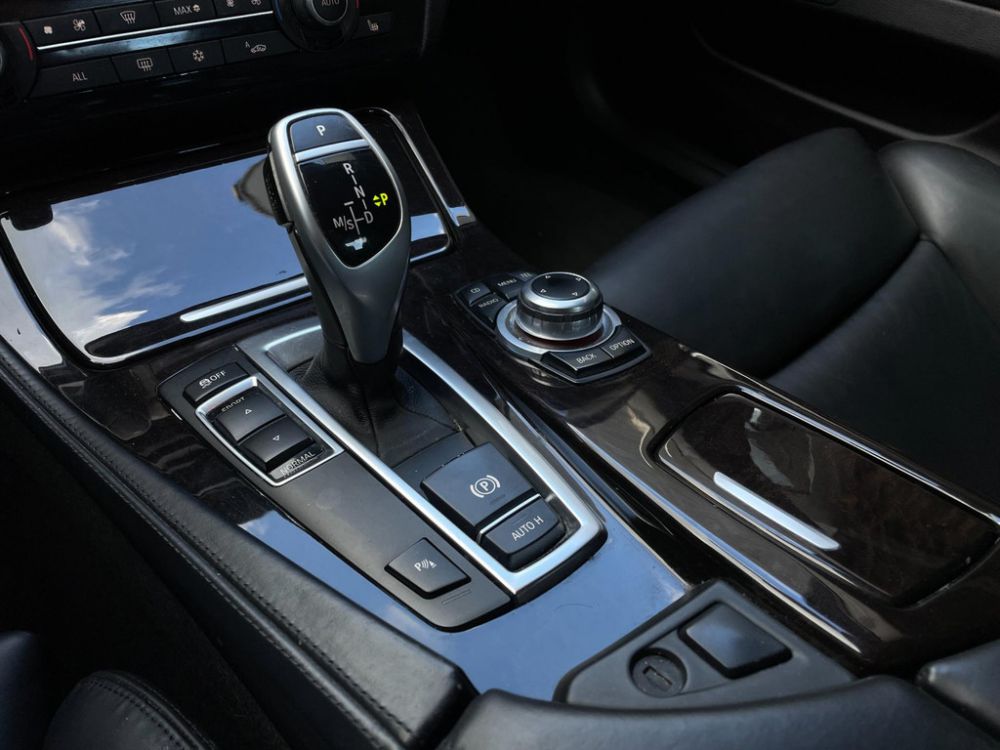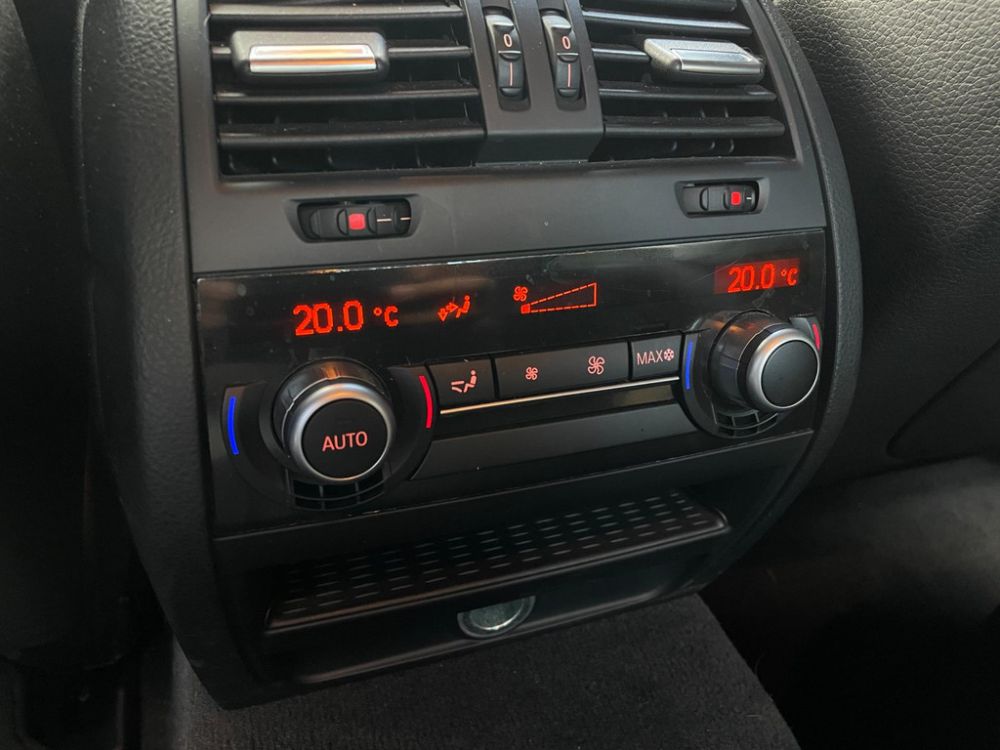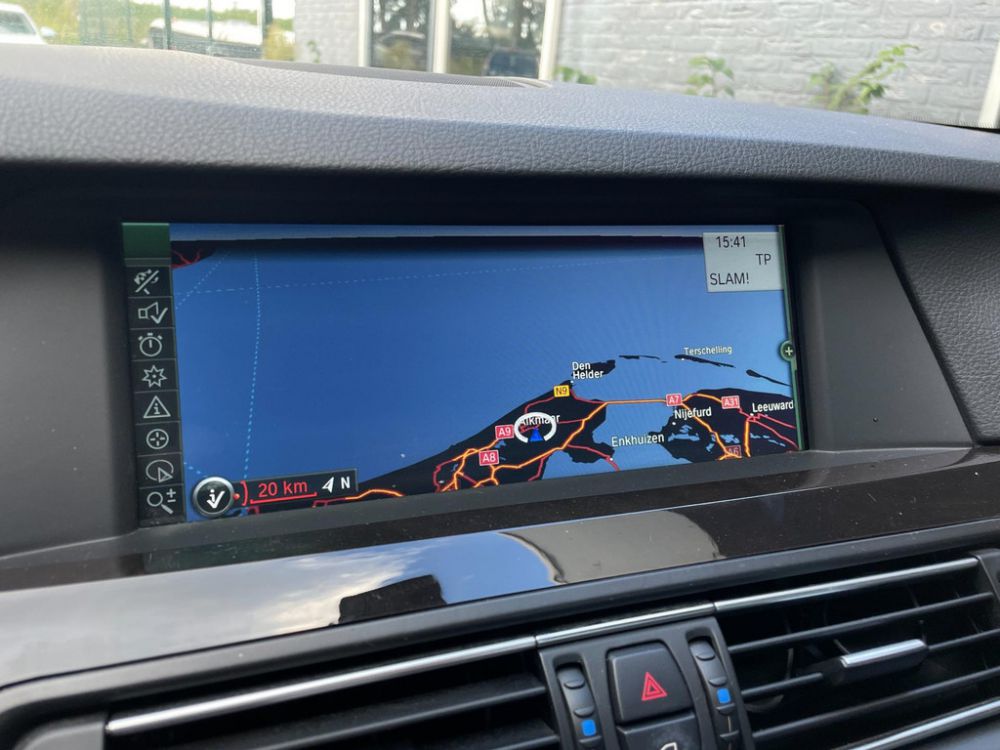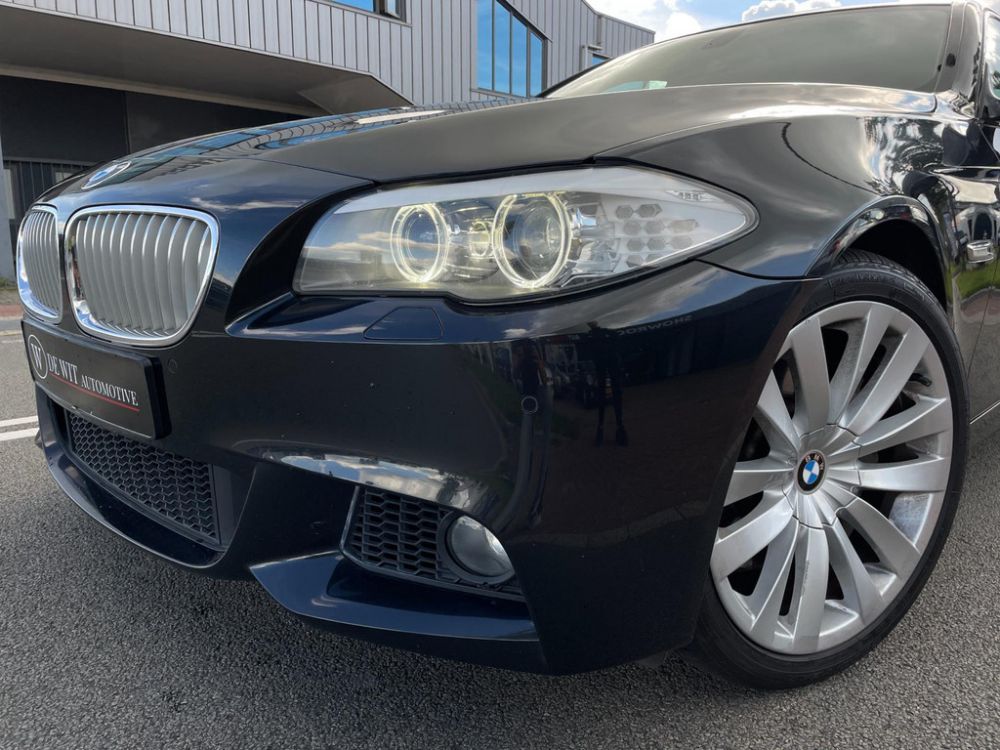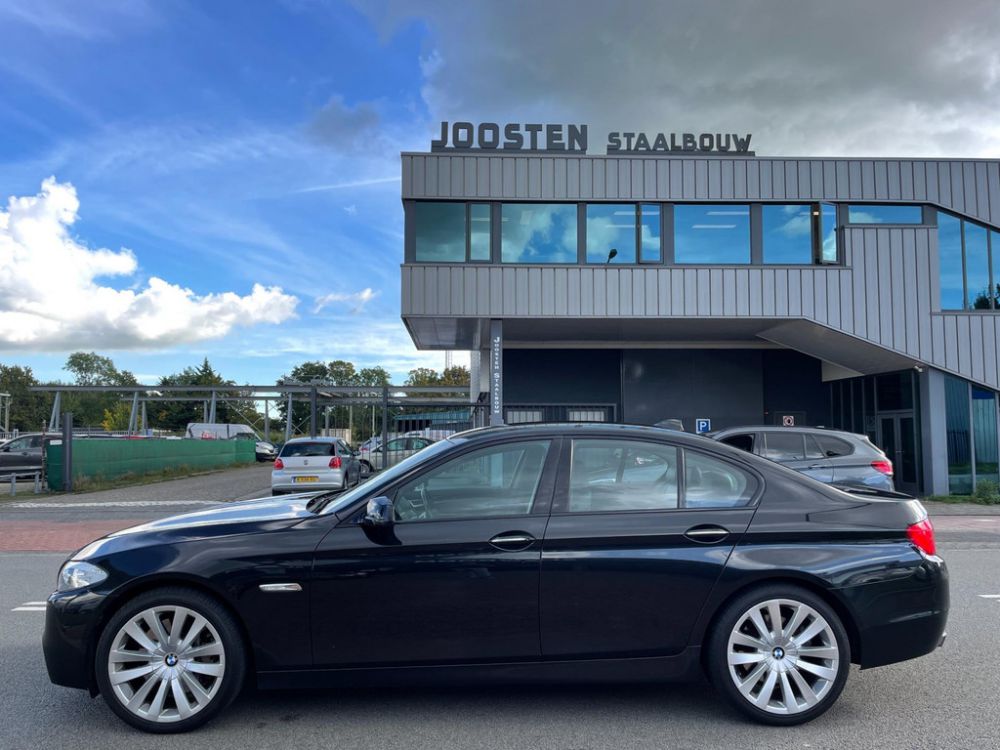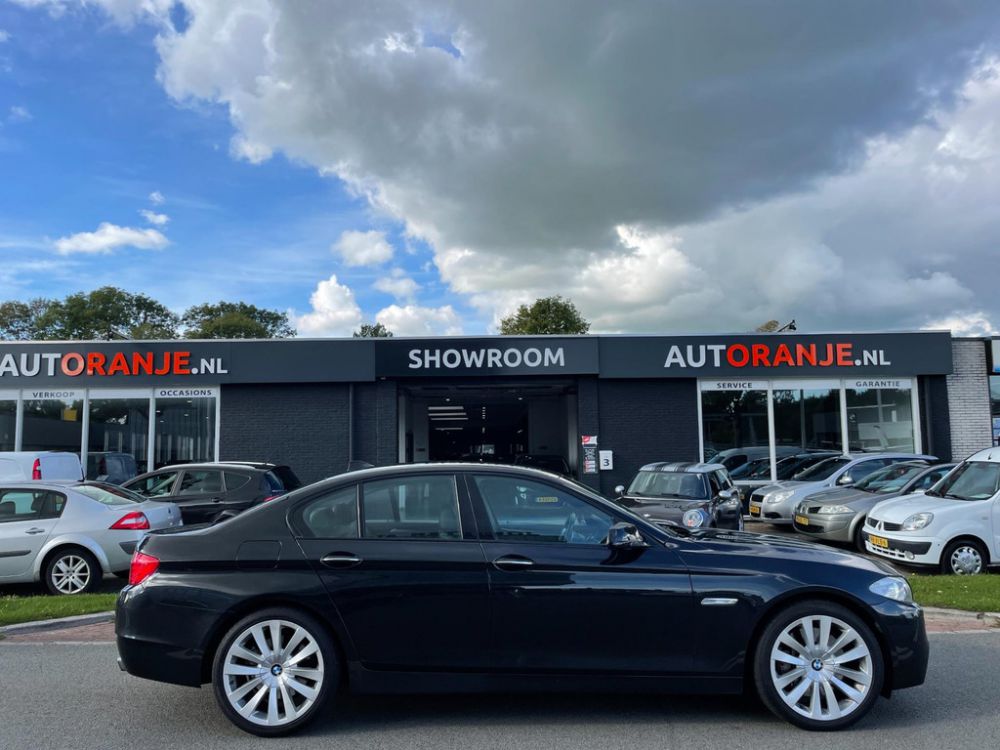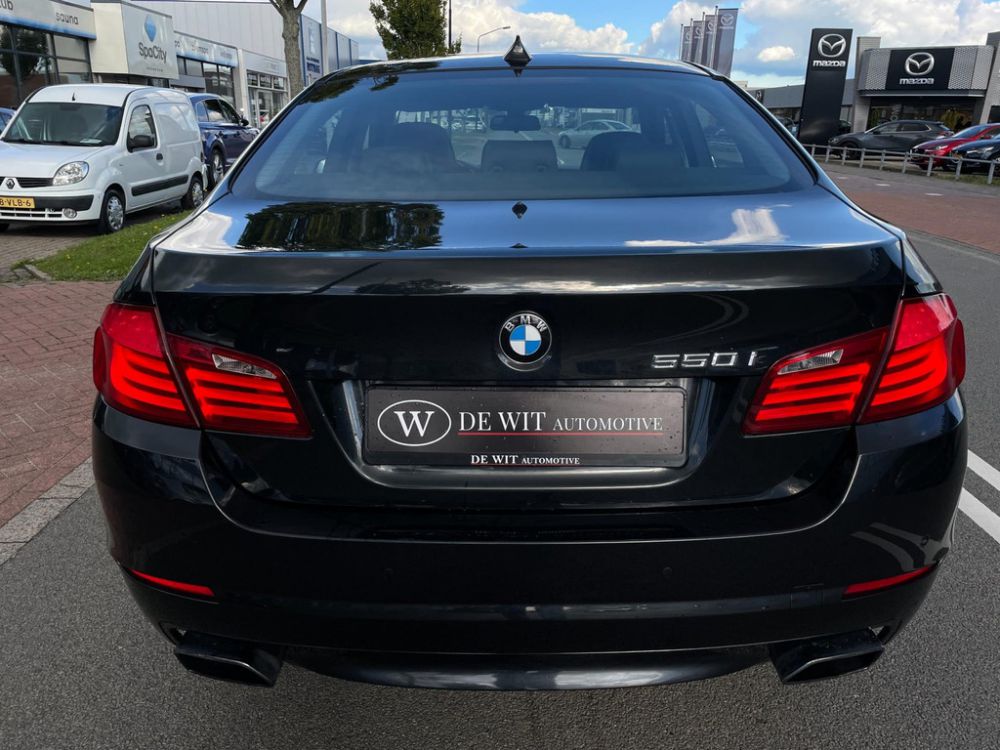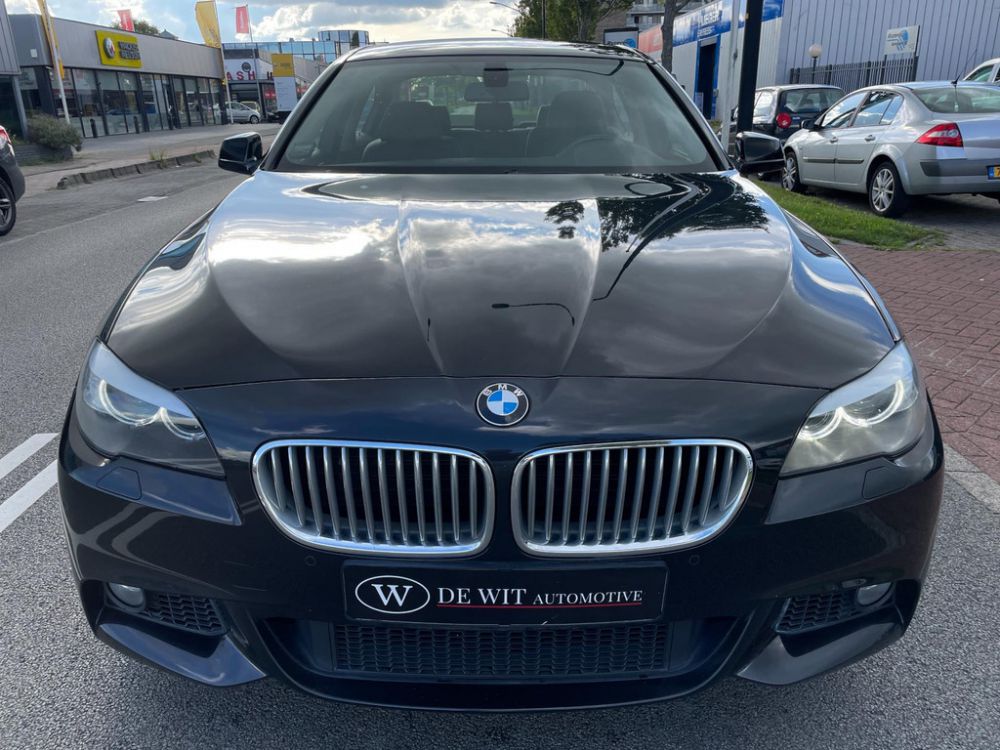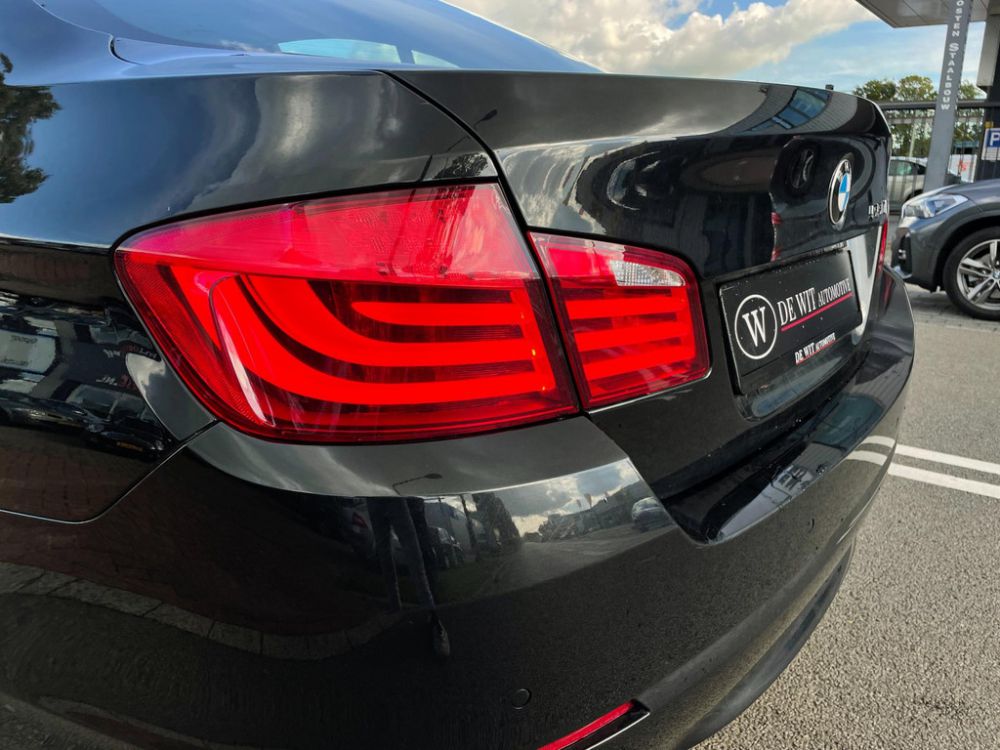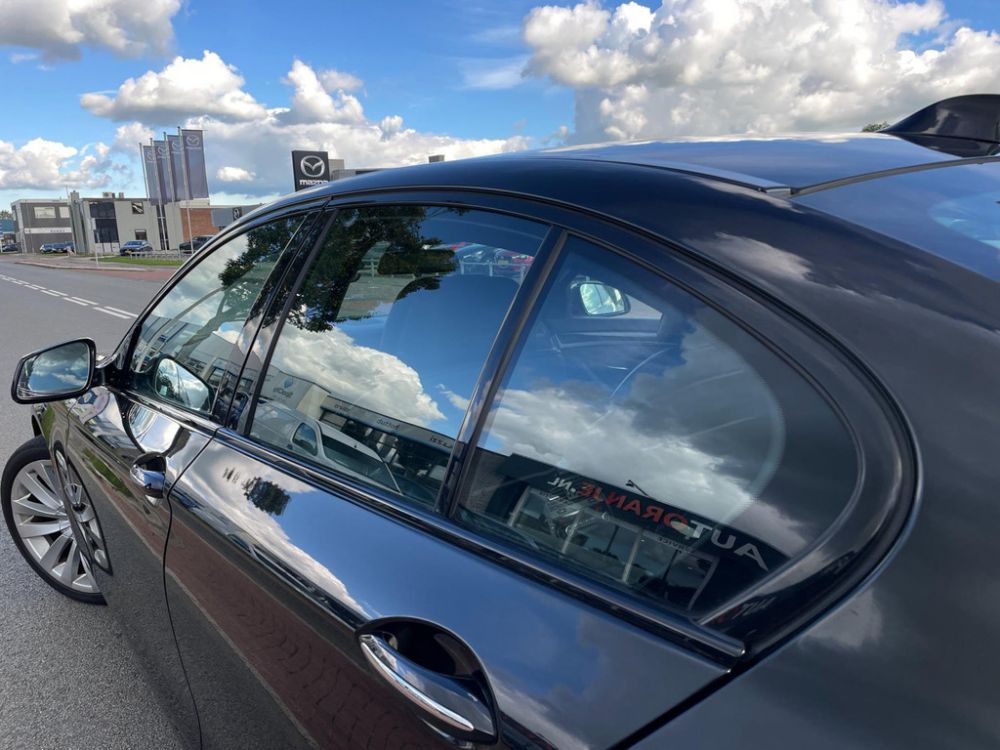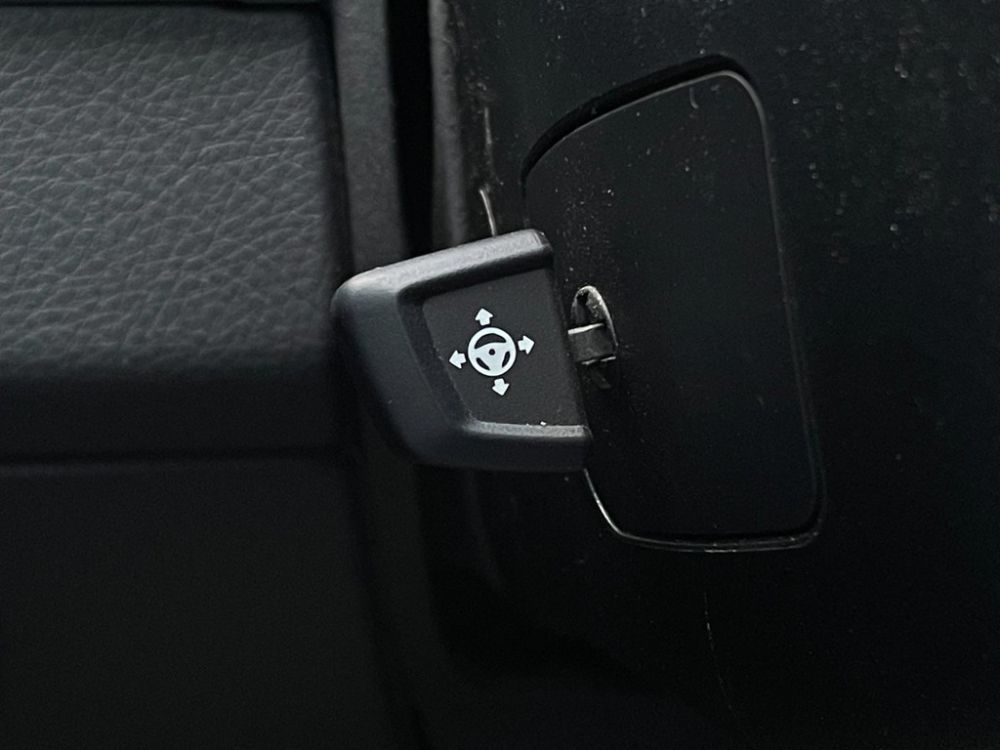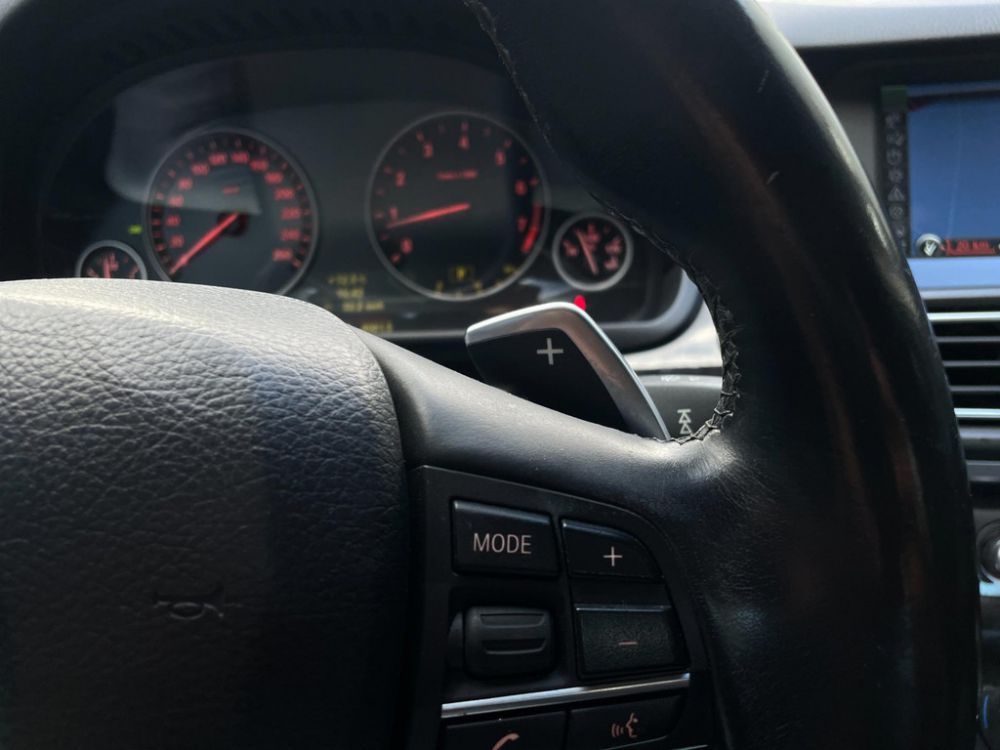 | | |
| --- | --- |
| Prijs | Reeds verkocht |
| Bouwjaar | 2010 |
| Kilometerstand | 176.251 KM |
| Kenteken | |
| Brandstof | Benzine |
| Carrosserie | Sedan |
| Aantal deuren | 4 |
| Kleur | zwart metallic |
| Interieur | Leder |
| Transmissie | Automaat |
| Aantal versnel. | 8 |
| Motorinhoud | 4395 |
| Gewicht | 1805 kg |
| BTW/marge | Marge-regeling |
| Verbruik stad/snelweg | / |
Opties en accessoires
ABS
Airbag bestuurder
Airbag passagier
Airbag(s) hoofd achter
Airbag(s) side voor
Alarm klasse 3
Anti Blokkeer Systeem
Audio installatie premium
Audio-navigatie full map
Autotelefoonvoorbereiding met Bluetooth
Bandenspanningscontrolesysteem
Bi-xenon adaptief (+koplampreiniging)
Buitenspiegels elektrisch verstelbaar
Buitenspiegels verwarmbaar
Centrale deurvergrendeling met afstandsbediening
Climate control voor en achterbank
Cruise control
Dimlichten automatisch
Dodehoek detector
Electronic Brake Distribution
Electronic climate controle
Electronic Stability Program
Elektrisch bedienbare achterklep
Elektrisch variabele schokdemperafstelling
Elektrisch verstelbare bestuurdersstoel met geheugen
Elektrisch verstelbare stoel(en) met geheugen
Elektrisch zonnescherm achterruit
Elektrische ramen voor
ESP
Extra getint glas
Getinte ramen (privacy glass)
Grootlicht-assistent
Halogeen mistlampen
Head up display (voorraam projectie)
HiFi Premium audio systeem
Hoogglans shadow line raamlijsten
Hoogglans shadowline spiegel lijsten
Lederen bekleding
Lederen stuurwiel
Lichtmetalen velgen 19"
Lijndetectie
M sport pakket
M sport side skirts
M sport stoelen
M sport stuur
M sport stuur leder
Metallic lak
Navigatie systeem Professional (Breedbeeld)
Parkeersensor voor en achter
Parkeersensoren
Regensensor
Schakelmogelijkheid aan stuurwiel
Sport stoelen leder met stoelverwarming
Sportstuur
Stoelen elektrisch verstelbaar met geheugenfunctie
Stoelen luxe leder
Stuurbekrachtiging
Stuurwiel multifunctioneel
Trekhaak
Verkeert in topstaat!
Voorstoelen verwarmd
Wis-/was installatie voor koplampen
Xenon verlichting
Bijzonderheden
The top of the bill! Deze 550i heeft werkelijk alles in huis wat je kunt wensen. De 450PK sterke motor aan de 8-traps automaat trekt je in 4.8s naar de 100km/h. Een perfect samenspel van luxe en sportiviteit!

Het mocht allemaal wat kosten. De eigenaar die deze limousine nieuw heeft besteld heeft werkelijk bijna elke optie aangevinkt in de uitgebreide 5-serie optielijsten. Dit naast de 550i motorisering wat de zwaarste variant is op de M5 na in deze BMW F10 generatie.
De 407PK uit de V8 turbo motor klinkt als muziek in de oren. Bij toerentallen rond de 4 a 5000 is het maximale koppel bereikt en levert hij heet meeste vermogen. De auto trekt met souplesse door zijn versnellingen heen. De automaat sportbak met schakelflippers op het stuur zet deze versnellingen soepel maar krachtig door. 0 naar 100km/h in 4.8 is haalbaar.
Een topsnelheid van 260km/h zal u dan ook niet verbazen. Hier valt hij mooi in zijn elektronische snelheidsbegrenzers.
Zonder deze begrenzers zal hij verder klimmen richting de 280km/h.

Uiteraard is deze topklasse 5-serie niet op de weg gezet om de hele dag te racen!
Het is fijn dat de auto goed vermogen heeft om krachtig en fijn door het verkeer te bewegen. En daar waar het nodig is
altijd het vermogen achter de hand te hebben om te kunnen doen wat je wilt.
In een lange rit naar het zuiden zal u bewijs van spreken net zo uitgerust uitstappen als u instapte.
Daar helpen alle luxe systemen in de auto zeker bij.

Belangrijk om te weten is dat de motor is voorzien van 8 nieuwe injectoren en alles wat daarbij nodig is om te vervangen.
Dan praten we over klepseals, distributieketting, turbopakkingen enz.enz.
Daarbij heeft de auto ook en grote beurt gehad.


Deze auto is voorzien van o.a. de volgende fijne opties:

M-pakket
Sport stoelen voor met lederen bekleding
Stoelen voor met geheugenfunctie
Stoelverwarming
Parkeer assistent
Camera's zijkanten(zie foto)
Lederen M sport stuurwiel met schakelmogelijkheid(F1 flippers)
Hifi premium audio systeem
Professional navigatie systeem (breedbeeld)
Gescheiden climate control voorzijde
Gescheiden climate control achterzijde
Keyless go (wegrijden zonder de sleutel te hoeven pakken)
Xenon verlichting adaptief ( meedraaien in bochten)

En nog een hele hoop meer.

Een auto voor wie echt van autorijden houdt. " Freude am fahren" zou BMW zeggen.

De prijs? € 19.950,- rijklaar. Een messcherpe prijs voor dit kaliber auto.